Christopher Sterling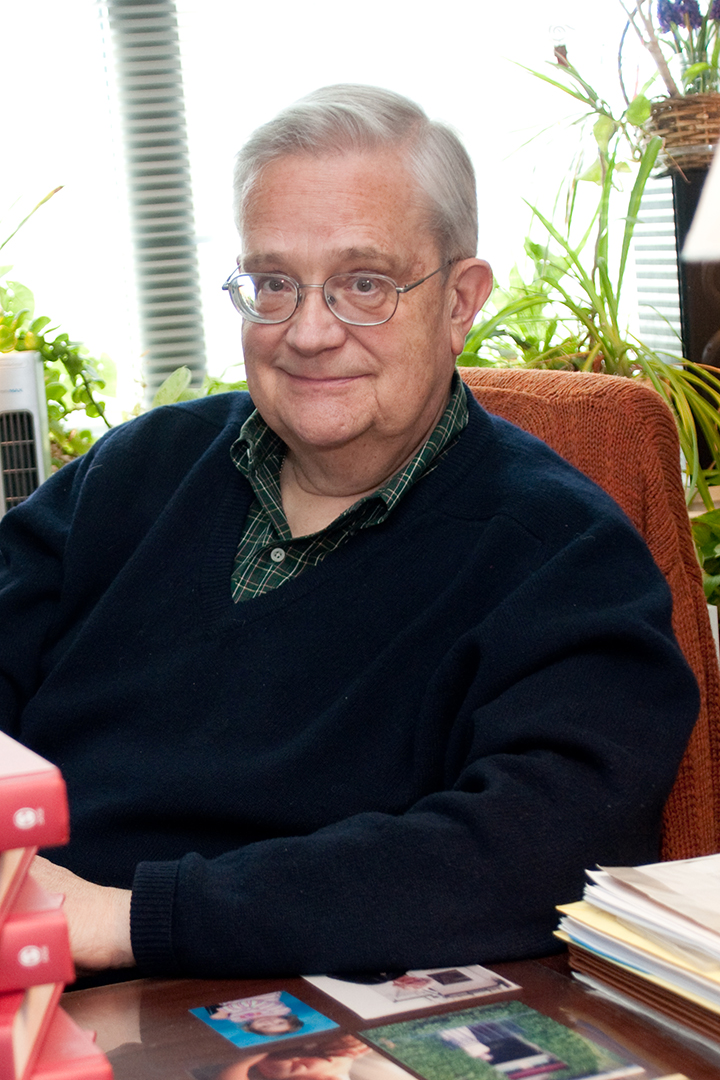 Christopher Sterling
Emeritus Professor of Media and Public Affairs, Former Associate Dean, Columbian College of Arts and Sciences
---
Contact:
Born in Washington DC (about a 10-minute walk from the MPA building!), Sterling grew up in Wisconsin. After earning his Ph.D., he taught for a year at the University of Utah (where he began publishing what is now the quarterly Communication Booknotes Quarterly), before moving in 1970 to join the Temple University faculty in Philadelphia. He remained there for a decade, rising to full professor and serving as editor for five years of the research quarterly Journal of Broadcasting. In 1980 he moved to Washington and joined the Federal Communications Commission as a special assistant to Commissioner Anne P. Jones working on media and international telecommunication issues. There he got an "eighth floor" view of telecommunication policymaking at a time of considerable change.

Sterling joined the GW faculty in March 1982, first heading up the Center for Telecommunication Studies, and, beginning in 1984, directing the graduate program in telecommunication for a decade. He was acting chair of what was then the Department of Communication from 1989 to 1991 at which point it became part of the National Center for Communication Studies, in turn one of the predecessor organizations when SMPA was formed in 1995. He served for seven years (1994-2001) as associate dean for graduate affairs in the Columbian School of Arts and Sciences. In 2001 he returned to full time teaching and research, resuming the directorship of the master's program in telecommunication, which, paralleling the downturn of that business, closed in 2005 after graduating some 600 people since 1971.

Sterling serves on the editorial boards of five media and telecommunication research journals, and long served on two others. He has lectured, delivered papers, or consulted in, among other places, Belgium, Britain, Canada, Chile, France, Hong Kong, Monaco, and Venezuela. He has traveled to all 50 states and in 1996 traveled around the world. Among his several hobby interests are the life and times of Sir Winston Churchill, classic cars (1930s), history of passenger ships (very evident on the walls of his office), policy and history of commercial aviation, the development of fortification design from castles to coastal defenses, and the history of Washington D.C. as a planned city. He has published books or articles on several of these topics.

In 1992, Sterling received the Distinguished Education Service Award from the Broadcast Education Association - in 2005 he was one among the first to receive their new Distinguished Scholarship Award. He was first included in Who's Who in America in 2003.
---
Electronic Media and telecommunication history and policy; Impact of information/telecommunication change on government, consumers, business, and education; Federal regulation and society; History of telecommunication/media innovation; International and comparative telecommunication systems
Ph.D, Communication/Radio-Television, University of Wisconsin-Madison, 1969
M.S., Communication/Radio-Television, University of Wisconsin-Madison, 1967
B.S., Political Science, University of Wisconsin-Madison, 1965