April Ryan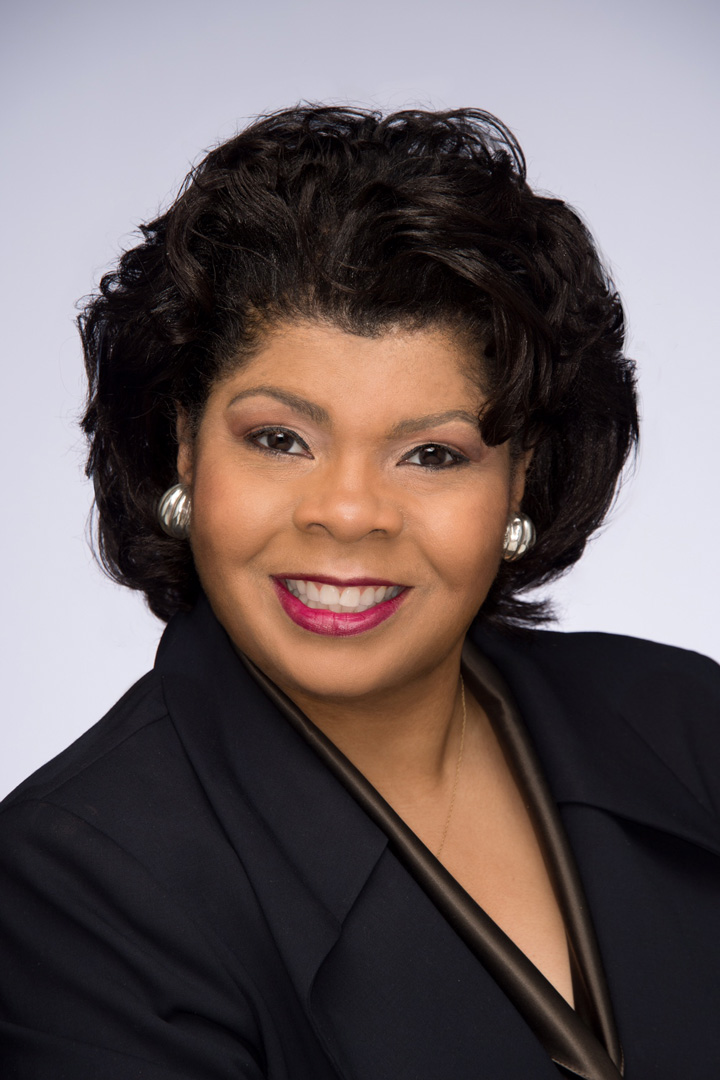 April Ryan
Former SMPA Terker Distinguished Fellow, American Urban Radio Network White House Correspondent
---
April Ryan, a 30-year journalism veteran, has been the White House correspondent for American Urban Radio Networks (AURN) since January of 1997, covering three presidents. Ryan is also the author of the best-selling book, "The Presidency In Black and White: My Up Close View of Three Presidents and Race in America."
"The Presidency in Black and White" was named by NBC News as one of 14 books to read during Black History Month 2015. As a White House correspondent and Washington bureau chief, Ryan has been afforded the opportunity to write "The Presidency in Black and White" through her daily responsibilities at the White House, including hosting "The White House Report," a daily feature broadcast for AURN's nearly 300 radio affiliates. On behalf of AURN, and through her "Fabric of America" news blog, she delivers her readership and millions of listeners a unique urban and minority perspective in news. As a White House correspondent, she is able to offer unique insight into the racial sensitivities, issues and political struggles of our nation's last three presidents.
Prior to working for AURN, Ryan worked for several radio stations in Baltimore, including WXYV-FM, where she was news director. Over the past 18 years, Ryan has conducted one-on-one interviews with President Barack Obama and First Lady Michelle Obama, President George W. Bush, First Lady Laura Bush, President Bill Clinton, Secretary of State Hillary Clinton, Vice President Al Gore, South African President Thabo Mbeki, Senator John Kerry and a host of others. Ryan has been credited by a White House historian as having the most radio interviews with then President Bill Clinton during his White House years.
In July 2013, Ryan traveled with President Barack Obama on a multi-nation tour of sub-Saharan Africa where she provided in-depth reports on joint efforts with health, infrastructure and trade. In January 2009, Ryan provided presidential perspectives and insights on the inauguration of Barack Obama for TV One during its historic coverage of the ceremony. In February 2008, April Ryan conducted an exclusive interview on Africa with President Bush in the Oval Office. Ryan traveled to Mexico and Trinidad with President Obama in May 2009. April also traveled aboard Air Force One and interviewed President and Mrs. Bush while flying to the Gulf Coast for the Hurricane Katrina one-year anniversary.
In 2006, Ryan traveled with First Lady Laura Bush to Mississippi to meet with New Orleans Hurricane Katrina survivors. In September 2005, Ryan flew to Haiti with Secretary of State Condoleezza Rice to report on America's support for democratic elections. April Ryan has also traveled to Africa on presidential missions with President Bill Clinton, Vice President Al Gore and President George W. Bush. Ryan provided exclusive coverage of the presidential activities in Africa and gathered newsworthy information for a 10-part AURN broadcast series in June 1998 for the Clintons' historic six-nation African tour.
An exclusive interview with Hillary Clinton followed and was broadcast by AURN and featured on CBS evening news and other national television and radio broadcasts. April Ryan's career has also afforded the opportunity to travel to China and Switzerland as a U.S. Young Leader. Over the years, many of her breaking news stories and interviews have found their way to the pages of some of the nation's top newspapers. Those stories have also been featured in television newscasts on ABC, NBC, CBS, CNN, MSNBC and FOX. In September 2005, Ryan's breaking news coverage with First Lady Laura Bush was also highlighted on NBC's "Today Show."
On on July 14, 2011, April Ryan was elected to serve on the board of the prestigious White House Correspondents Association (WHCA) for a three-year term. She is one of only three African Americans in the Association's 100-year history to serve on the WHCA board. Ryan is an esteemed member of the National Press Club. She participated in the 8th-annual Black Policy Conference at the Harvard Kennedy School, March 2012. In 1997, Ryan was named one of the Outstanding Young Women in America. In 2004 Ryan was named an American Swiss Foundation Young Leader. Among her many accolades and various duties, Ryan also served as "The Washington Insider" for the "Art Fennell Reports Show" on Comcast Network where she provided a unique perspective of urban and mainstream politics inside Washington and the White House.
Ryan has appeared as a roundtable panelist on NBC's "Meet the Press," ABC's "This Week with George Stephanopoulos," and on the CBS program "Face the Nation." Ryan also analyzed the changing political climate for then President-Elect Barack Obama on NBC's Today show. Ryan is also a regular guest on MSNBC and a fill-in host for the "Tom Joyner Morning Show." Ryan was a finalist for the National Association of Black Journalists Salute to Excellence Award for Radio-Public Affairs, the 2014 recipient of the Capital Press Clubs North Star "Voice of Black America Award" and Politico named Ryan one of the top 50 in Washington to watch for 2011-2012.
The Baltimore native is a second-generation Morgan State University graduate, following in her mother's footsteps. She is the daughter of Robert C. Ryan Sr. and the late Vivian Ryan. April Ryan is also a proud mother of two daughters.
Photo Credit: Glenwood Jackson