Does Trump Need the News Media?
With Press Secretary Sean Spicer
Mon, 30 January, 2017
6:30pm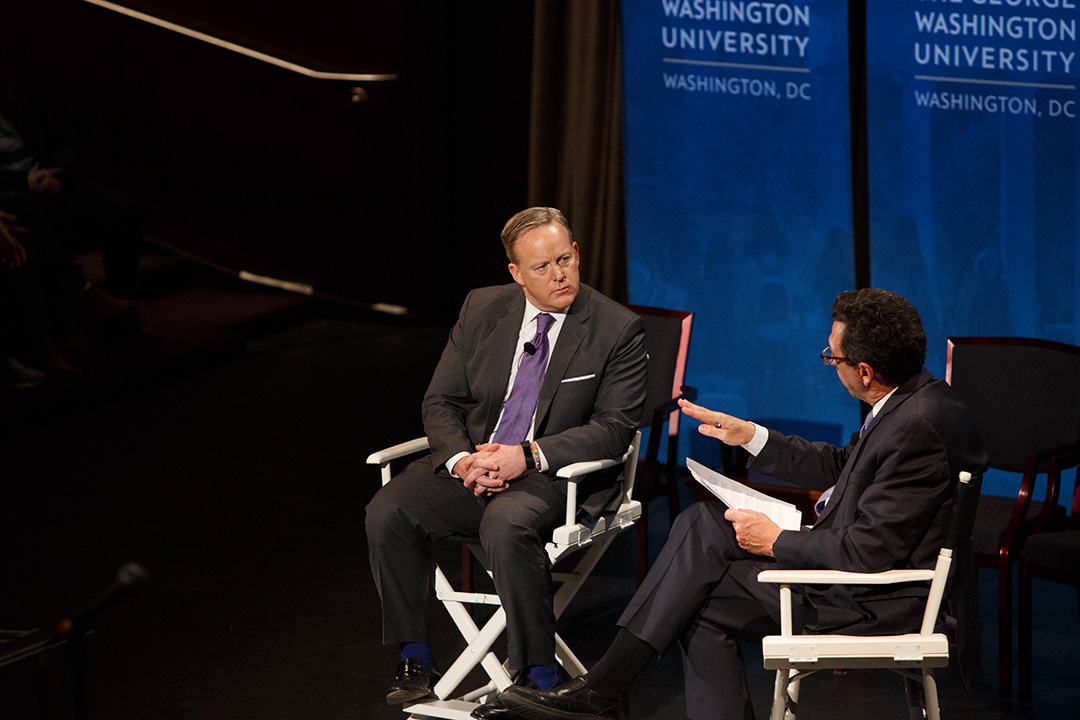 "I have a running war with the media," President Donald Trump said at CIA headquarters on his first full day in office. Soon after, press secretary Sean Spicer delivered an unscheduled five-minute briefing with five provably false statements about the inauguration crowd size. The next morning, Counselor to the President Kellyanne Conway defended those statements as "alternative facts" on NBC's "Meet the Press."
The nation's top office has gone from spinning the news to making up "alternative facts," better known as falsehoods. This is a challenge we have never seen before, and it requires an unprecedented response from the journalists covering the news from 1600 Pennsylvania Avenue.
Well-informed journalism is not good enough for covering the Trump White House.
How should news agencies respond to open hostility and false information coming out of the briefing room, press office and even from the President himself?
How and when should the White House press office push back on requests from the President to maintain credibility and trust?
What do the news media and White House press office owe to the American people?
Speakers
A conversation with...
Sean Spicer, Press Secretary, The White House
Frank Sesno, Director, GW School of Media and Public Affairs
Followed by a panel discussion featuring...
Jim Acosta, Senior White House Correspondent, CNN
Ari Fleischer, former White House Press Secretary, George W. Bush
Hadas Gold, Media Reporter, POLITICO
Carol Lee, White House Correspondent, The Wall Street Journal
Jeff Mason, White House Correspondent, Reuters; President, White House Correspondents' Association
Frank Sesno, Director, GW School of Media and Public Affairs (moderator)
Video
---