Jesse J. Holland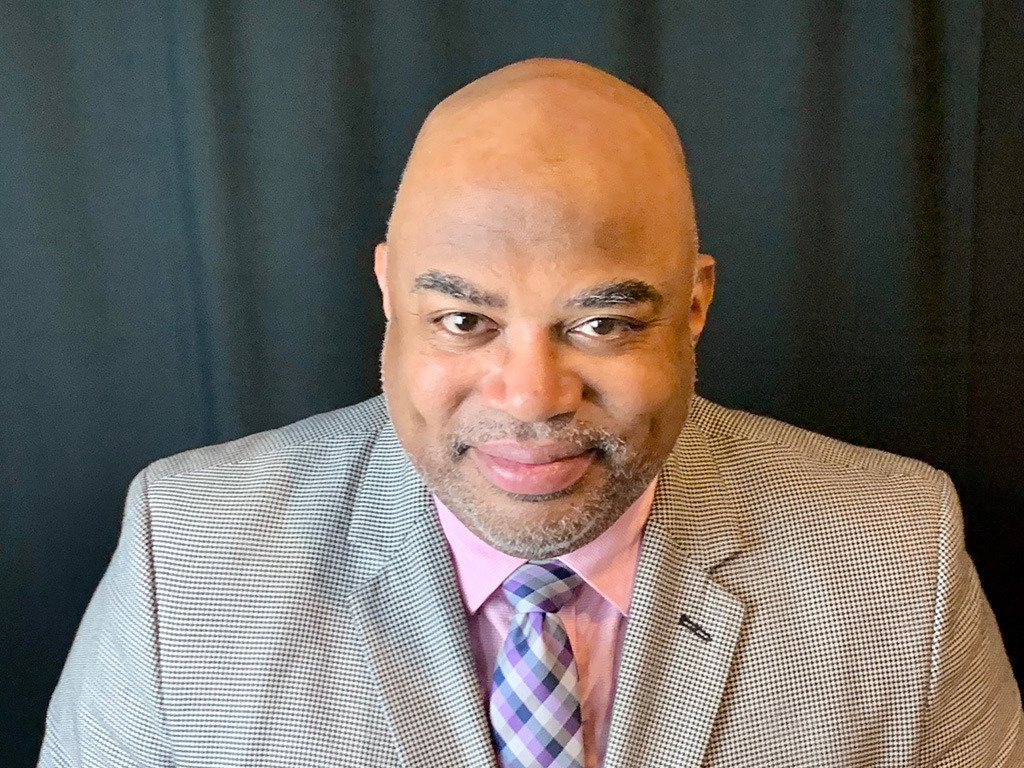 Jesse J. Holland
SMPA Associate Director, Assistant Professor of Media and Public Affairs
---
Contact:
805 21st Street, NW, MPA #419
Washington DC 20052
For office hour appointments: https://jessejholland.youcanbook.me/
Jesse. J Holland is the associate director and assistant professor at the School of Media and Public Affairs. He is an award-winning journalist and the author of the first novel featuring comics' most popular black superhero, The Black Panther.
In Black Panther: Who Is The Black Panther? Professor Holland retells the classic origin of T'Challa, the original Black Panther, and updates it for the new century, giving new fans and longtime die-hard aficionados a good platform and some inside information for the "Black Panther" movie from Marvel Studios. The novel was recognized with a NAACP Image Award nomination for bst fiction in 2019. Jesse is an accomplished novelist, having also been trusted by Lucasfilm to chronicle the history of their newest black hero in Star Wars _ Finn _ in the Star Wars young adult novel Star Wars: The Force Awakens - Finn's Story.
In addition to fiction, Professor Holland  is also an award-winning nonfiction author, with his book The Invisibles: The Untold Story of African American Slavery In The White House, being named as the 2017 silver medal award winner in U.S. History in the Independent Publisher Book Awards and one of the top history books of 2016 by Smithsonian.com. His first book was the now-classic Black Men Built The Capitol: Discovering African American History In and Around Washington, D.C. 
Professor Holland  is currently serving as Distinguished Visiting Scholar In Residence at the John W. Kluge Center of the Library of Congress. He is a former Race & Ethnicity writer for The Associated Press, having been recognized as one of the few reporters to be credentialed to cover all three branches of the American government during his career: the White House, the Supreme Court and Congress. He now shares his love of journalism and writing through public speaking and teaching, having served as the Visiting Distinguished Professor of Ethics in Journalism at the University of Arkansas in 2016. He also teaches journalism ethics at The School of Continuing Studies at Georgetown University and New York University in Washington D.C. as well as creative nonfiction in the Master of Fine Arts in Creative Nonfiction program at Goucher College in Towson, Maryland.
He is also host of the Saturday edition of C-SPAN Washington Journal, and was co-host of BBC World Service Radio's A Home For Black History, the 2016 audio documentary about the conception, construction and opening of the Smithsonian National Museum of African American History and Culture.
Professor Holland is from Holly Springs, Mississippi, and graduated from the University of Mississippi with a Liberal Arts degree with an emphasis in journalism and English. He received his Master of Fine Arts in Creative Nonfiction from Goucher College in 2012 and was awarded an honorary doctorate of humane letters from LeMoyne-Owen College in Memphis, Tennessee in 2018.