Kerric Harvey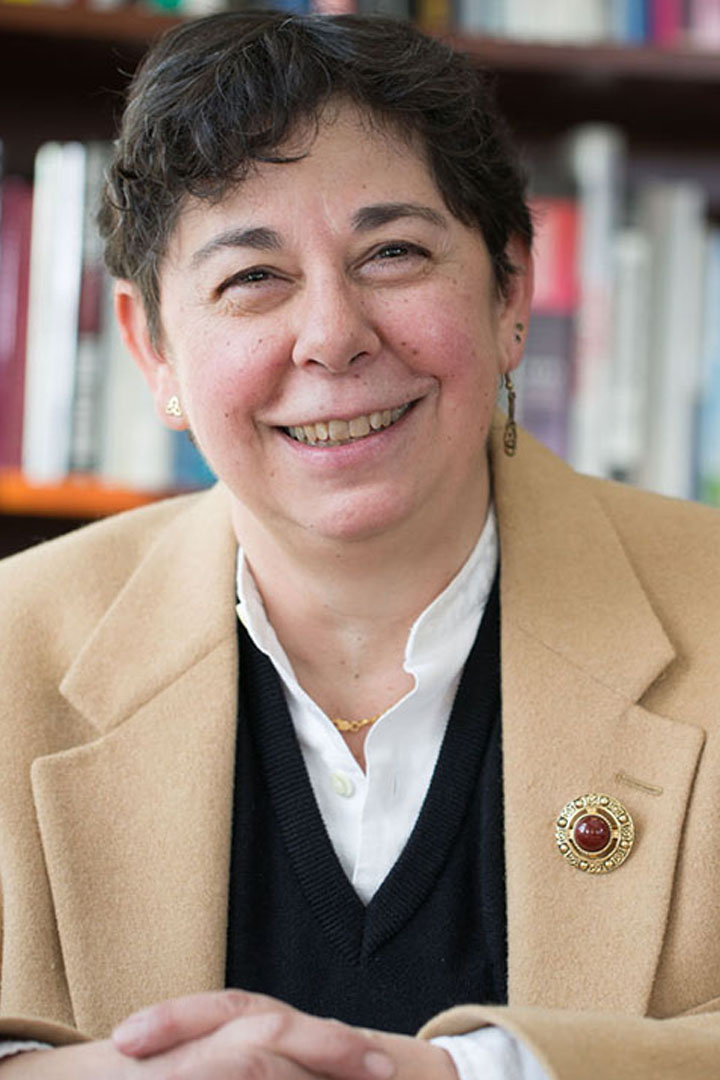 Kerric Harvey
Associate Professor of Media and Public Affairs
---
Contact:
Office Phone:
(202) 994-4962
Media and Public Affairs Building
805 21st Street, NW, MPA #422
Washington DC 20052
An associate professor in the School of Media and Public Affairs at the George Washington University, Kerric Harvey is also a working playwright and multimedia producer who explores intercultural conflict in a wide variety of periods and places, including real-world, online and social media landscapes.
Dr. Harvey writes about the media arts and cultural archetype in the public imagination, the anthropological effects of new media technologies, digital storytelling and the relationship between new media narratives and political identity.
She was an early researcher on writing and producing for mobile phone cinema (Very Small Screen cinema), spearheading GW's collaborative in a cellphone filmmaking experiment by noted actor and film director Spike Lee that brought global recognition to an SMPA undergraduate participating in that project.
Active in Canada's Center for Imaginative Ethnography, the National Press Club, and the Dramatists Guild of America, Dr. Harvey is also a visiting researcher at Oxford University under the sponsorship of the Oxford Internet Institute and a fellow at London's Royal Anthropological Institute.
An award-winning professor at GW since 1990, she is also the General Editor of the celebrated Sage Publications three-volume "Encyclopedia of Social Media and Politics," published in 2014.
Dr. Harvey is the Inaugural Visiting Fellow for New Research Methods, Centre for Imaginative Ethnography. Simon Fraser University, Vancouver, Canada and University of Toronto, Toronto, Canada, with a global online host membership. First-ever academic researcher to be awarded the status of "Visiting Fellow" for this "transnational independent research collective. She is also an elected Fellow, The Royal Anthropological Institute (RAI), London, England. Elected by RAI Council as a fellow in Great Britain's foremost academic institution for scholars of culture and society, a very active as a member of the Naval Research Institute in Annapolis and a Fulbright Senior Specialist. 
---
New Media Storytelling, Interactive Documentary, Cell Phone Filmmaking, Cultural Aspects of Communication Technology, Media and Society, Online and Virtual Drama for Conflict Transformation, Social Media, Politics
SMPA 2151 Research Methods
SMPA 3195 Cultural Theory of Mass Media
SMPA 3195 Special Topics: Advanced Radio Production
SMPA 3195 Images of America: Representations of the US in Hollywood and International Film
SMPA 3195 War and Resistence in American Film: How the Movies Define Terrorism
SMPA 3195 Journalism, Politics, and Film
SMPA 3195 Adventure Video: Cellphone Filmmaking
SMPA 3476.10 Changing Media Technologies
Graduate Qualitative Research Methods
Technology, Communication, and Culture
Documentary Center, Visual Literacy   
Books
The Encyclopedia of Social Media and Politics. (Editor). (2014). SAGE Publications. 
Eden Online: Re-Inventing Humanity in a Technological Universe. (2000). Hampton Press.
Telecommunications and Space Journal: Special Issue on Universal Service. with Lucian Rapp. (1999). SERDI Press. 
The Electronic Grapevine: Rumor, Reputation, and Reporting in the New Online Environment. with Diane Borden. (1998). Routledge.
Stolen Thunder: The Cultural Roots of Political Communication. (1994). Peter Lang: New York and Berlin.
Journal Articles
"Quantifying Culture: New Methods for Measuring Media Content as a Social Mapping Technique." (2010). International Journal of Interdisciplinary Social Sciences, Volume 5 Issue 4, pp. 361-382. Common Ground Publishers: Melbourne, Australia.
"Art and Archetype in the Political Imagination: Heroes and Villains." (2010). International Journal of the Arts in Society, Volume 4, Issue 2, pp. 277-290. Common Ground Publishers: Melbourne, Australia.
"Performing the Political Self: Dramaturgical Techniques for Exploring Identity-Driven Conflict."(2009). International Journal of the Interdisciplinary Social Sciences, Vol. 3, Issue 11, pp. 121 – 128. Common Ground Publishers: Melbourne, Australia.
"Cinema for the Very Small Screen: Design Elements for the Cell Phone Film-maker." (2008). International Journal of the Humanities, Vol. 6, Issue 11, pp. 71 -84. Common Ground Publishers, Melbourne, Australia.
"A New Media Approach to Old Problems: Phone Flicks and Cease Fires." (2007). Journal of the Humanities. Volume 5, No. 5, pp. 61 – 68. 
"Dialogic Theatre and Cultural Geography: A New Theory in Drama for Conflict Transformation." (2006). International Journal of the Arts in Society. Volume 1, Number 2, pp. 7 – 16.
Film and Theatrical Writing and Production
A Broken Moon at Midnight: On the eve of his historic voyage across the Atlantic, Christopher Columbus must choose between fear and hope as he struggles with the political implications and the personal dangers of the Spanish Inquisition. Produced by Selkies Theater, Galway Island. Two acts: 1:45.
Gormlaith: Princess of Ireland. Vikings and Celts clash in a battle for control of ancient Ireland, meeting on Good Friday morning to slaughter each other on the green fields surrounding Dublin. Brian Boru, the Irish King Arthur, unites the Ireland's clans for the first time ever, against Sitric Silkbeard, last of the Viking kings of Dublin, who stands defiant on the embattled city walls. At his side is his mother Gormlaith, an Irish princess of legendary fire and beauty — and Brian Boru's ex-wife. An SMPA/WRGW production.
Driving in Ireland: Two American tourists stop to ask directions of a wandering shepherd in rural Ireland. A hilarious exchange ensues, as each tries to slog through the other's hidden cultural assumptions. One act; 18 minutes. Named "Play of the Week" for RTE-1, Ireland's national public radio network. 
Ph.D., Communications, University of Washington, 1990
M.P.S., Communications, Cornell University, 1983
B.A., English: Film and Communication, First Class Honours, McGill University, 1979  
"Flashpoint," an original audio drama about the January 6, 2021 assault on the U.S. Capitol and journalism's shaping role in reporting on events in a violently divided American public. Produced by Selkie Theatre and streamed on WDIY 88.1 (NPR) on Lehigh Valley Arts Salon. 
"The Interrogation," One act play set in the American South during a security crisis for the Underground Railroad, which was then used as the core dramatic piece for an experimental ethnography. Produced at George Washington University, Spring 2016.
"Democracy:  PLS_RT." Original radio drama based on tweets I collected about the American election in which the Tea Party moved into place as a political entity. (Length:  53:30.) produced as an original radio drama for broadcast on XM/Sirius public radio and the Federal Radio Network. Broadcast six times on Sirius XM during December 2010. Also served as the centerpiece for CBS' Sam Litzinger radio program on "how old-time radio meets the modern age."