Lauren Glickman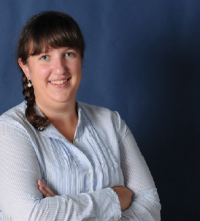 Lauren Glickman
Professorial Lecturer
---
Contact:
Office Phone:
(504) 258-7955
805 21st Street, NW
Washington DC 20052
Lauren Glickman has nearly a decade of clean energy and climate change advocacy and campaign experience, and a successful track record for implementing winning social media and online strategies.
She started WindyGlick Communications to work with non-profits and small businesses to develop social media strategies and drive online engagement. She is currently helping small businesses, non-profits and trade associations in:
Developing online strategies that compliment organizational goals
Providing online support implementing digital campaigns for organizations
Creating and curating branded online content for websites and social media channels
Building online engagement with targeted audiences
Launching successful crowd-funding campaigns
Previously, she worked at the American Wind Energy Association (AWEA) where she was responsible for the re-design, re-launch and management of AWEA's social media program and online advocacy portal Power of Wind. Traffic to Power of Wind increased 40,000 percent in the first six months after re-launch, and Lauren's work earned AWEA a spot in the top 10 social media savvy trade associations.
She also developed and implemented best practices for social and online engagement of AWEA industry members and advocates, taking engagement rates from below average to 4 times above industry standards. This growth in online engagement ran in-parallel to a successful list growth campaign that increased online subscribers ten-fold.


Prior to AWEA, Lauren worked on clean energy issues and environmental campaigns across the United States. In 2011 she wrote and achieved passage of the Virginia Voluntary Solar Resource Development Fund Act of 2011 that promoted solar energy projects for homeowners and utilities in the state.


Lauren graduated from Tulane University with a dual degree in English and Environmental Policy. When not tweeting or instagramming awkward moments, Lauren enjoys cooking, bluegrass, horseback riding and triathlons. She also teaches horseback riding lessons part-time in Rock Creek Park.
---
Social Media Strategy, Online Community Management, Digital Marketing and Strategy, Online Organizing and Advocacy, Online Outreach and Engagement
SMPA 3195: Social Media Principles and Practice
B.A., English, Tulane University, 2004
B.A., Environmental Policy, Tulane University, 2004