Michael Doyle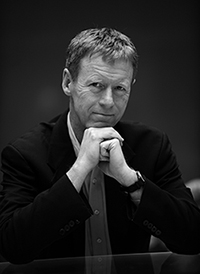 Michael Doyle
Professorial Lecturer
---
Contact:
Office Phone:
(202) 994-6227
805 21st Street, NW
Washington DC 20052
Michael is a reporter for E&E News. He previously worked in the Washington bureau of McClatchy Newspapers from 1988 – 2017, most recently as the legal affairs correspondent, covering the Supreme Court and other federal courts as well as California politics.
In 2017, Syracuse University Press published his non-fiction book, "The Ministers' War: John W. Mears, the Oneida Community and the Crusade for Public Morality." In 2012, Syracuse published his non-fiction book, "Radical Chapters: Pacifist Bookseller Roy Kepler and the Paperback Revolution." In 2004, Syracuse also published his non-fiction book, "The Forestport Breaks: A 19th Century Conspiracy Along the Black River Canal." As a freelance writer, he has contributed to Slate, Washington Monthly, the Yale Law Report, California Journal and other periodicals. He has appeared on BBC, CNN, C-SPAN, Fox News, and other radio and television networks. 
Michael graduated from Oberlin College. He was a Knight Journalism Fellow at Yale Law School, where he earned a Master of Studies in Law, and he also earned a Master In Government from The Johns Hopkins University, He served as a volunteer firefighter/EMT in Arlington County between 2002 and 2016.
---
Newspaper and magazine writing, legal affairs, state, local and federal government
SMPA 2110, Introduction to News Writing and Reporting
SMPA 2111, Advanced News Writing
B.A., Oberlin College
M.S.L., Yale Law School
M.A., The Johns Hopkins University