Peter Loge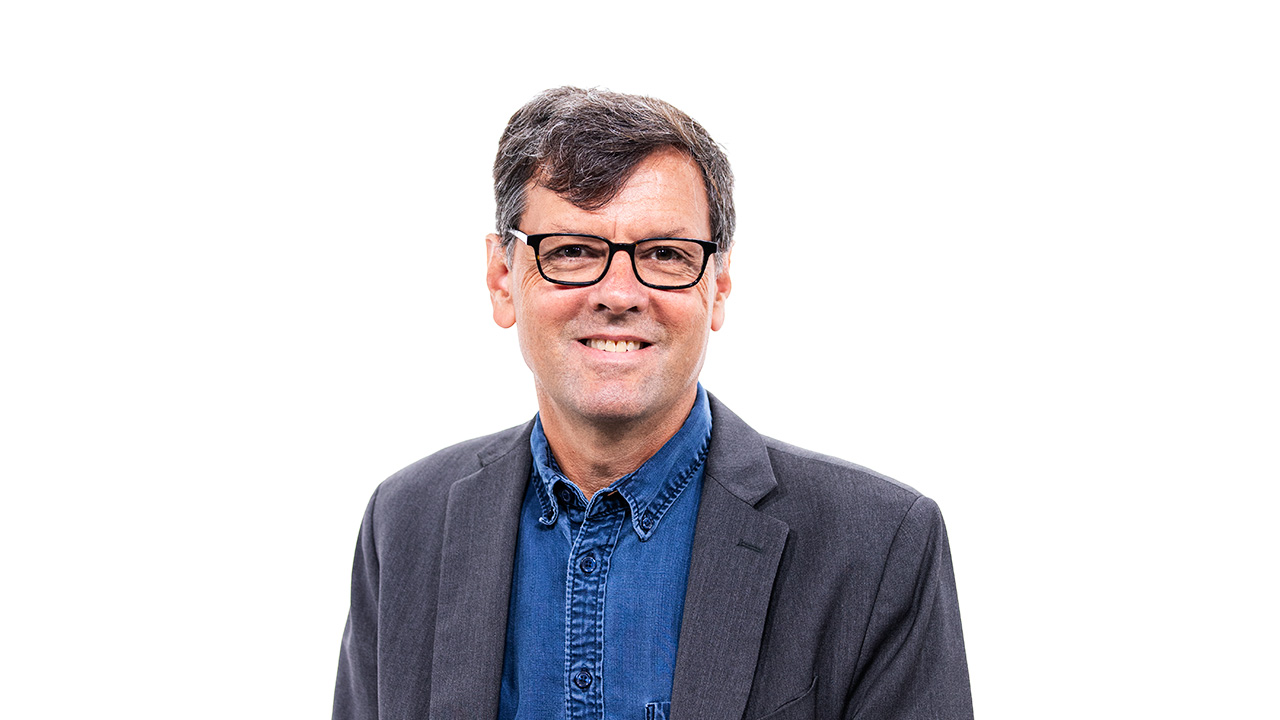 Peter Loge
SMPA Director, Associate Professor of Media and Public Affairs, and Director of the Project on Ethics in Political Communication
---
Contact:
Office Phone:
(202) 994-7835
805 21st Street, NW, Office #416
Washington DC
Peter Loge has nearly 30 years of experience in politics and communications, including a presidential appointment at the Food and Drug Administration and senior positions for Sen. Edward Kennedy and three members of the U.S. House of Representatives. He currently leads the Project on Ethics in Political Communication at the School of Media and Public Affairs and continues to advise advocates and organizations.
Loge has led and advised a range of campaigns and organizations, put the first member of Congress on the internet, lobbied for "America's Funniest Home Videos" and served as a senior policy advisor for health care in the House of Representatives during the debate over the Affordable Care Act. His eclectic career also includes a solo-show of his sculpture in a Washington, D.C. gallery, and appearances as a political satirist on NPR, His 2018 book Soccer Thinking for Management Success: Lessons for Organizations from the World's Game debuted as at #1 new release on Amazon, and his 2020 edited volume Political Communication Ethics: Theory and Practice has been called "essential" and a "much needed resource."
Prior to joining the full-time faculty at SMPA, Loge served as a senior advisor to the commissioner of the Food and Drug Administration in the Obama administration, a presidential appointment. In this role, he developed and helped lead the strategic communication efforts for some of the top White House and FDA health priorities including the Cancer Moonshot, the Precision Medicine Initiative and combating the opioid crisis.
From 2013 – 2015, he was the first vice president for external relations at the United States Institute of Peace (USIP) where his portfolio included congressional relations, intergovernmental affairs, communications, development and the Global Peacebuilding Center. He was also part of the organization's senior management team and the interim liaison to the USIP board.
Before USIP, Loge was the founder and principal at the legislative strategy firm Milo Public Affairs LLC, where his clients ranged from AmericaSpeaks and "America's Funniest Home Videos" to the World Wildlife Fund and WickedCoolStuff.com.
In 2009, he took a leave of absence from Milo Public Affairs to serve as a senior adviser to former Rep. Steve Kagen (D-Wis.) on health care reform. Peter helped Rep. Kagen, a doctor and second-term Democrat from a Republican district, shape and promote his health care agenda. Peter also managed the Congressional Business Owners Caucus, a group of over 50 Democratic representatives who owned businesses before coming to Congress.
Before launching Milo Public Affairs he was a senior vice president at M+R Strategic Services, a national public affairs and political consulting firm. At M+R, Loge directed the media relations team and provided strategic counsel to a wide array of clients including the Save Darfur Coalition, Human Rights First, and the Caucus for Producers, Writers & Directors. Before joining M+R, he served as the first director of The Justice Project, which helped redefine the national death penalty and criminal justice debate.
Loge has extensive experience in communications and political strategy including serving as a regional field director for the Concord Coalition, as the chief of staff, press secretary and campaign manager for Rep. Brad Sherman (D-Calif.), director of constituent services to former Rep. Sam Coppersmith (D-Ariz.), and deputy to the chief of staff to the late Sen. Edward Kennedy (D-Mass.). Peter managed Sherman's first re-election campaign, made Coppersmith the first member of Congress with a presence on the internet in 1993, and, while working for Sen. Kennedy, coordinated the first online chat with a federal elected official.
Loge was an adjunct instructor in the School of Media and Public Affairs at the George Washington University for more than a decade before joining the faculty full time. He regularly lectures on strategic communication and ethics at national and international universities and organizations, and is featured in the political documentary "Split: A Divided America." He regularly appears in national and international media, including The Wall Street Journal, The Washington Post, AP, Fox, Al Jazeera, and elsewhere. His writing has appeared in The Hill, Campaigns & Elections, Media Ethics, the Drake Law Review, the edited volume Wounds that Do Not Bind: Victim Perspectives on the Death Penalty, the International Forum for the Challenges of Peace Operations and elsewhere. Loge is a Senior Fellow at the Agirre Lehendakaria Center, a think tank in Bilbao in the Basque Country in Spain, where he is working on the construction and promotion of Basque identity. He is also part of a European Commission effort looking at ethical governmental communication.
Loge is an Associate Fellow in Timothy Dwight College at Yale University, received a Distinguished Alumni award from Emerson College, and serves on the boards of several organizations.
---
Communications and political strategy
SMPA 3459, Language and Politics
SMPA 6204, Strategic Political Communication
SMPA 6270, Issue and Campaign Management
M.A., Political Science, Arizona State University, 1992
M.S., Speech, Syracuse University, 1989
B.S., Speech, Emerson College, 1987