Phillip J. Crowley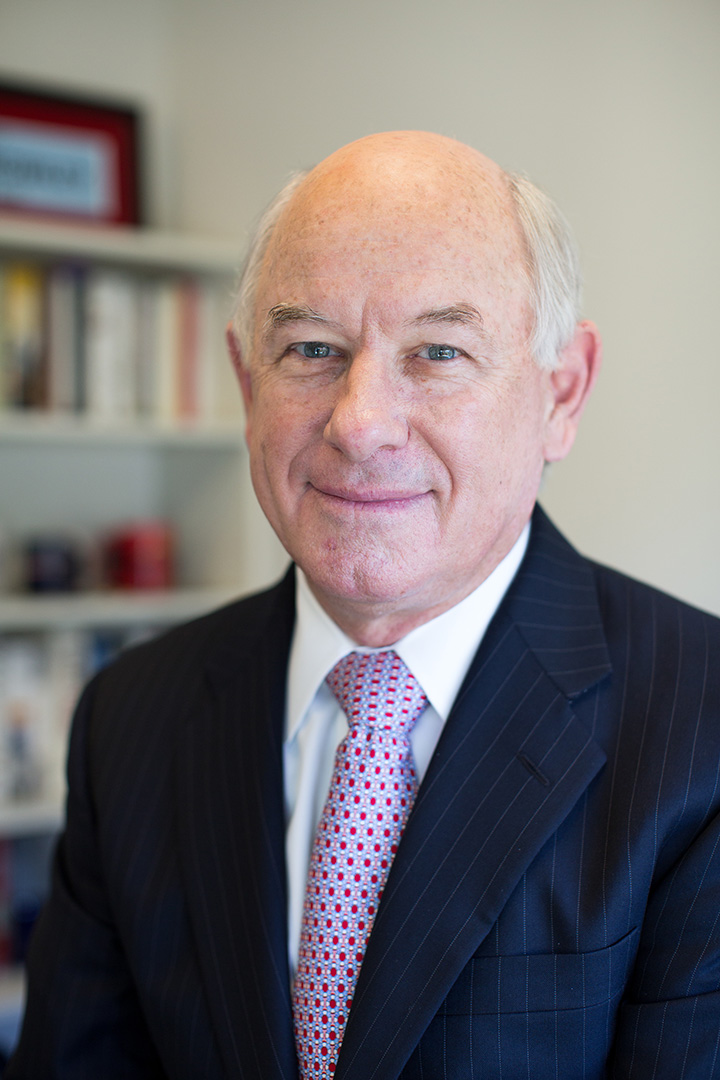 Phillip J. Crowley
Professorial Lecturer
---
Contact:
Office Phone:
(202) 994-6365
805 21st Street NW, Suite 508B
Washington DC 20052
Philip J. (P.J.) Crowley is a former Professor of Practice and Distinguished Fellow at the Institute for Public Diplomacy and Global Communication at the George Washington University where he taught courses on public diplomacy and crisis communications. P.J. appears frequently as a national security commentator on national and global television networks. His opinion pieces have been published in a wide range of print and on-line outlets, including The Washington Post, The Guardian and BBC.
He served as the Assistant Secretary for Public Affairs and Spokesman for the U.S. Department of State between 2009 and 2011 under Secretary of State Hillary Clinton and was the primary U.S. government interlocutor with major media regarding the impact of the release of classified diplomatic cables by WikiLeaks. He resigned from that position after making public comments critical of the government's pre-trial treatment of Private First Class Bradley/Chelsea Manning. Atlantic Magazine named him as one of 21 Brave Thinkers in 2011.
After leaving the State Department, P.J. held the 2011–2012 Omar Bradley Chair of Strategic Leadership at the Penn State Dickinson School of Law and School of Public Affairs, Dickinson College and the Army War College. While there, he authored "The Rise of Transparency and Decline of Secrecy in the Age of Global and Social Media" for the Penn State Journal of Law & International Affairs.
Before joining the Obama administration, P.J. was a Senior Fellow at the Center for American Progress with a focus on homeland security in the aftermath of the 9/11 attacks. He authored a number of detailed analyses on security issues, including "Safe at Home: A National Security Strategy to Protect the American Homeland, the Real Central Front." He remains engaged on these issues as a member of the Aspen Institute Homeland Security Group. His most recent analysis in this area is "Homeland Security and the Post-9/11 Era," published by the American Constitution Society for Law and Policy.
P.J. is a retired Air Force colonel and a veteran of Operations Desert Shield and Desert Storm in 1991. He served on the National Security Council staff at the White House as a special assistant to President Clinton and deputy press secretary. He deployed to NATO Headquarters in Brussels during the 1999 Kosovo crisis to support then NATO Secretary General Javier Solana, helping develop a strategic communication capability in support of the NATO campaign.