Richard Ducey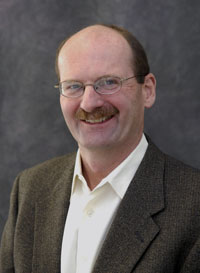 Richard Ducey
Professorial Lecturer
---
Contact:
Office Phone:
(703) 802-2995
805 21st Street, NW
Washington DC 20052
Richard V. Ducey, Ph.D. is the Managing Director for BIA/Kelsey. He oversees the Advisory Services, Strategy and Financial Consulting practice areas. Rick is expert in digital media innovations, competitive strategies, new product development and new business models, including digital ecosystem collaboration strategies.
Rick is the program director for BIA/Kelsey's advisory service Video Local Media. This program provides coverage and analysis of how new technologies, competition, shifting consumer demographics and media usage trends are driving changes in the media ecosystem and what companies must do to be successful in the new environment. Rick assists clients with their business planning and revenue models, strategic research, market assessment, designing and implementing digital strategies. He co-founded SpectraRep, one of BIA's companies, which sells a patent-pending IP-based alerting system which he co-invented.
Prior to joining BIA in 2000, Rick was senior vice president of NAB's Research and Information Group. In this position, he was in charge of the association's new technology assessment, audience and policy research, strategic planning, information systems, including all Internet operations and he also developed publications and seminars.
Before joining NAB in 1983, Rick was a faculty member in the Department of Telecommunication at Michigan State University, where he taught and did research in the areas of emerging telecommunication technologies and strategic market research. He also served on the graduate management faculties of George Mason University and The George Washington University in telecommunications management and the University of Maryland, where he taught strategic market management and research methodologies.
Rick was selected as the Spring 2011 Shapiro Fellow at The George Washington University, where he teaches Entrepreneurship in New Media Industry. He published a number of research articles and papers in these areas and serves on editorial boards of leading scholarly journals in the communications field. He worked at radio stations WSOQ-AM/WEZG-FM and Upstate Cablevision in North Syracuse, NY.
---
Digital media innovations, competitive strategies, new product development and new business models
SMPA 3195.80 Entrepreneurship in New Media Industry