William Youmans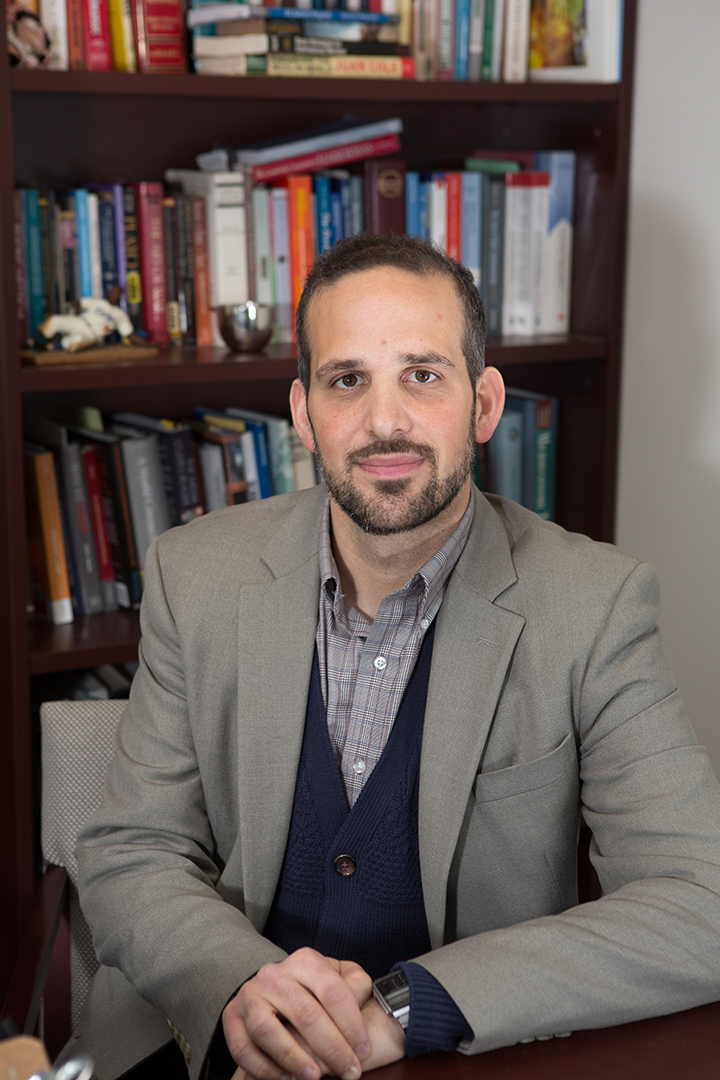 William Youmans
Associate Professor of Media and Public Affairs; Director, Institute for Public Diplomacy and Global Communication (IPDGC)
---
Contact:
Office Phone:
(202) 994-6353
805 21st Street, NW, MPA 444
Washington DC 20052
William Lafi Youmans is an associate professor at the George Washington University's School of Media and Public Affairs. Broadly interested in questions of transnationalism, power and communication, his primary research interests include global news, law and politics. His other areas of interest include researching terrorism, American international broadcasting, Middle East politics and Arab-American studies. 
Dr. Youmans wrote a book, "Unlikely Audience: Al Jazeera's Struggle in America" (Oxford UP, 2017), about the Qatari news network's efforts to gain a share of the news market in the United States. 
He is regularly quoted in outlets including Salon, the Washington Post, Newsweek, Variety and The New York Times, among others. He also appears on radio and television programs including CBC Radio, WAMU (NPR), Headline News, Al Jazeera English and ARD. Dr. Youmans has published a regular column for the Gulf News and authored articles in the Washington Post, Middle East Report and Nieman Journalism Lab.
His paper on CIA recruitment in Arab Detroit won the 2013 Best Paper award in the International Communication Section of the International Studies Association. It was published in early 2017 in The Communication Review.
Dr. Youmans presents at academic conferences including the annual gatherings of the Middle East Studies Association, the International Communication Association, the National Communication Association, the International Studies Association and the American Sociological Association.
---
Media law; global news; international broadcasting; social movements; Middle Eastern politics and society; Arab-American studies, media and terrorism
SMPA 2173, Media Law
SMPA 3469, International Communication
SMPA 6205, Media, Development and Globalization
Books:
An Unlikely Audience: Al Jazeera's Struggle in America. (2017). Oxford University Press.
Al Jazeera English after the Arab Spring: The Changing Politics of Distribution in the United States. Al Jazeera English. Seib, Philip (ed.). (2012). Palgrave Macmillan.
"Domestic Foreign Policy: Arab Detroit as an Important Place in the War on Terror."
Arab Detroit 9/11: The Terror Decade.
Nabeel Abraham, Andrew Shryock, and Sally Howell (eds.). (2011). Wayne State University Press.
Journal Articles:
"
Remote Negotiations: International Broadcasting as Bargaining in the Information Age.
" William Youmans and Shawn Powers. (2012).
International Journal of Intercultural Communication
, pp. 2149-2172.
"
Intermedia Framing and Intercultural Communication: How Other Media Affect American Antipathy Toward Al Jazeera English
." William Youmans and Katie Brown. (2012).
Journal of Intercultural Communication Research
, Vol. 41, Issue 2, pp. 173-191.
"
A New Purpose for International Broadcasting: Subsidizing Deliberative Technologies in Non-transitioning States
." William Youmans and Shawn Powers. (2012).
Journal of Public Deliberation
, Vol. 8 Issue 1, Article 13.

"Social Media and the Activist Toolkit: User Agreements, Corporate Interests, and the Information Infrastructure of Modern Social Movements." William Youmans and Jillian York. (2012). Journal of Communication, Vol. 62, Issue 2, pp. 315-329.

"The Debate over Al Jazeera, English in Burlington, VT." (2011). Arab Media & Society, Issue 13.

"Can Al Jazeera English Leverage its 'Egypt Moment' into an American Audience?" William Youmans and Katie Brown. (2011). Arab Media & Society, Issue 12.

"The War on Ideas: Alhurra and US International Broadcasting Law in the 'War on Terror.'" (2009). Westminster Papers in Communication and Culture, Vol. 6, No. 1. pp. 45-68.

"Humor Against Hegemony: Al-Hurra, Jokes, and the Limits of American Soft Power." (2009). Middle East Journal of Culture and Communication, Vol. 2, No. 1. pp. 76-99.
Ph.D., Communications Studies, University of Michigan, 2012
J.D., University of California, Berkeley, 2003
B.A., Political Science, University of Michigan, 2000